This page highlights lists some of the local artists, crafters, and entertainers I know and recommend. In this pandemic, a physical presence of artists, crafters, and performers is deemed "nonessential". It's a safety measure we all have to abide by if we are going to flatten the curve. But it hits this community of people very hard.
These particular businesses depend heavily on the ability to show their work and/or performances before live audiences at festivals, entertainment venues, parties and events held by corporations and individuals.
Many of these people have online studios/shops and I encourage you to support them by liking their Facebook pages, visiting their websites, and most importantly – purchasing from them, and planning times when they can perform for your events in the future.
Click on the links to be taken to information on these people. I'll add more as time goes on. If you know me and want to be listed, please email me.
C.J. Bradford – Thought-Full Art Studio

Everett Bradford – Thoughtless Studios – Gaming Art and Design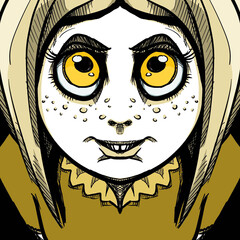 Irene Wilcox Walker – Belly Band Queen
Laura Campbell – Preserve the Moments
Lisa Tarplee Art – Encaustic Mixed Media